2015-2023 Ford F150 5.0 Long Tube Headers 1-7/8"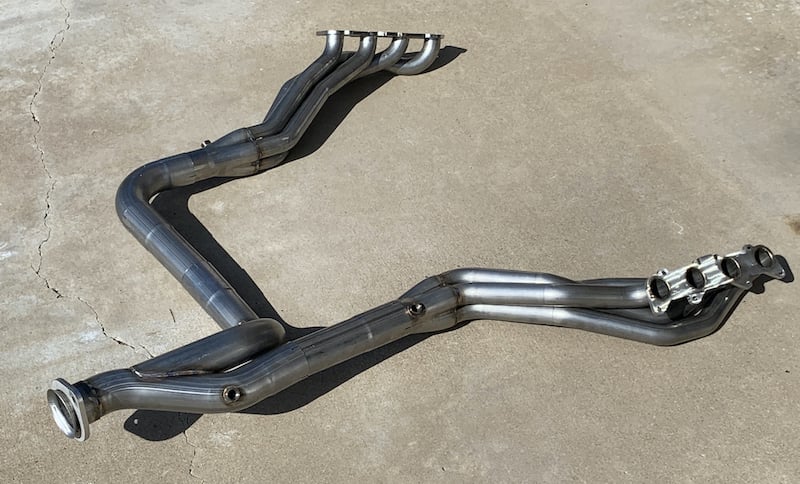 Before ordering, you MUST read our FAQ page by clicking here.
2015-2023 Ford F150 5.0 Long Tube Headers 1-7/8" - 2wd and 4wd - all cabs
- 1-7/8" primary tubes
- 3" diameter lead pipes
- Factory cat back exhaust connection Y pipe
- Made from T304 stainless steel
- TIG welded with 3/8" thick flanges
- 3" mid pipes
- Installation bolts and o2 extenders
- Lifetime warranty
When paired with a 3 inch catback and a tune, up to 45RWHP and 30 FT/LB of torque can be expected over your stock system.
HandMade by 2M Fabrication in Pocatello, Idaho. Available in off road version or with high flow cats.
Please note, 2021+ F150's have new o2 sensor connectors and reversed Y pipe connections. This means that o2 sensor extensions will not be plug and play. On the exhaust, you can either purchase a 2015-2020 cat back system to pair with the headers or have an exhaust shop flip the flange for you.
2M recommends re-using your OEM gaskets for installation or purchasing a new set of OEM gaskets.