Mustang/F150 Catalytic Converters for 2M Headers or Stainless Works Headers - 2015 to 2020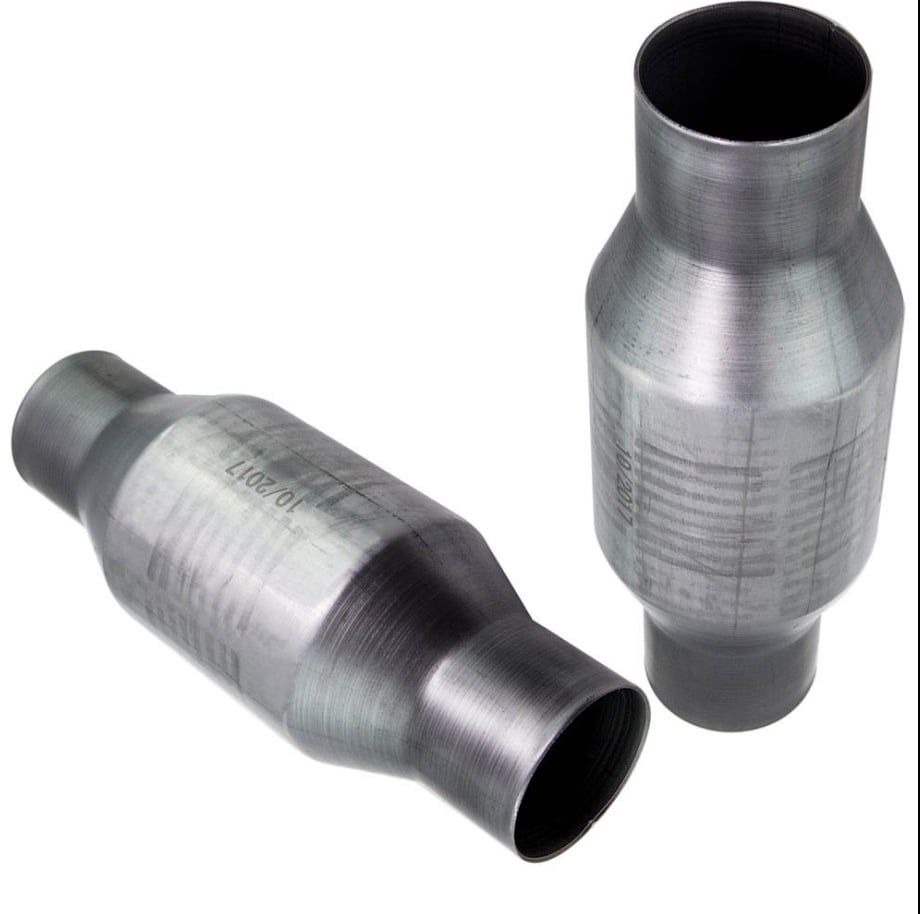 Before ordering, you MUST read our FAQ page by clicking here.
FITS MUSTANG AND F150.
Did you purchase a set of 2M Fabrication Classic/Lone Star Headers or a set of Stainless Works headers and chose the catless option, but now are interested in putting in a set of high-flow metallic cats? These are your ticket. They are the same length as the straight mid-pipes that come with headers, so they will go right into the area after the headers and before the "s bend" mid-pipe.
These converters meet Federal US EPA standards. They are NOT legal for use on any vehicle licensed or operated in the state of California. Restrictions may also apply in states that have adopted all or parts of California emissions standards. Please check state and local laws for specific converter replacement requirements.
Features
These high quality round catalytic convertors are designed to meet Federal USEPA requirements and will work for a wide variety of universal applications. Features include a compact 4.00 inch diameter x 11.00 inch long spun outer casing for ease of fitment in tight spaces along with high flow 200 Cell metallic substrate internals for severe-duty/high temperature uses. These 3 inch inlet/outlet convertors are for Pre-OBDII applications and can be used for high performance applications and come with a 5-year/50k case warranty and 25k mile emissions warranty for long lasting durability and performance. These convertors are Not Legal for use in California and may Not be Legal in States that follow CARB regulations.
High Flow 200 Cell Metallic Substrate
Meets All USEPA Requirements
Stainless Steel Spun Body
Compact Size and Shape
Specifications
• Inlet: 3" Inside Diameter
• Outlet: 3" Inside Diameter
• Body Size: 4" Round
• Overall Length: 11"
• Shell Material: 409 Stainless Steel
• Substrate: Metallic - 200 Cell